YO SOLVE CUBA
ILLUSTRATED TRAVEL JOURNAL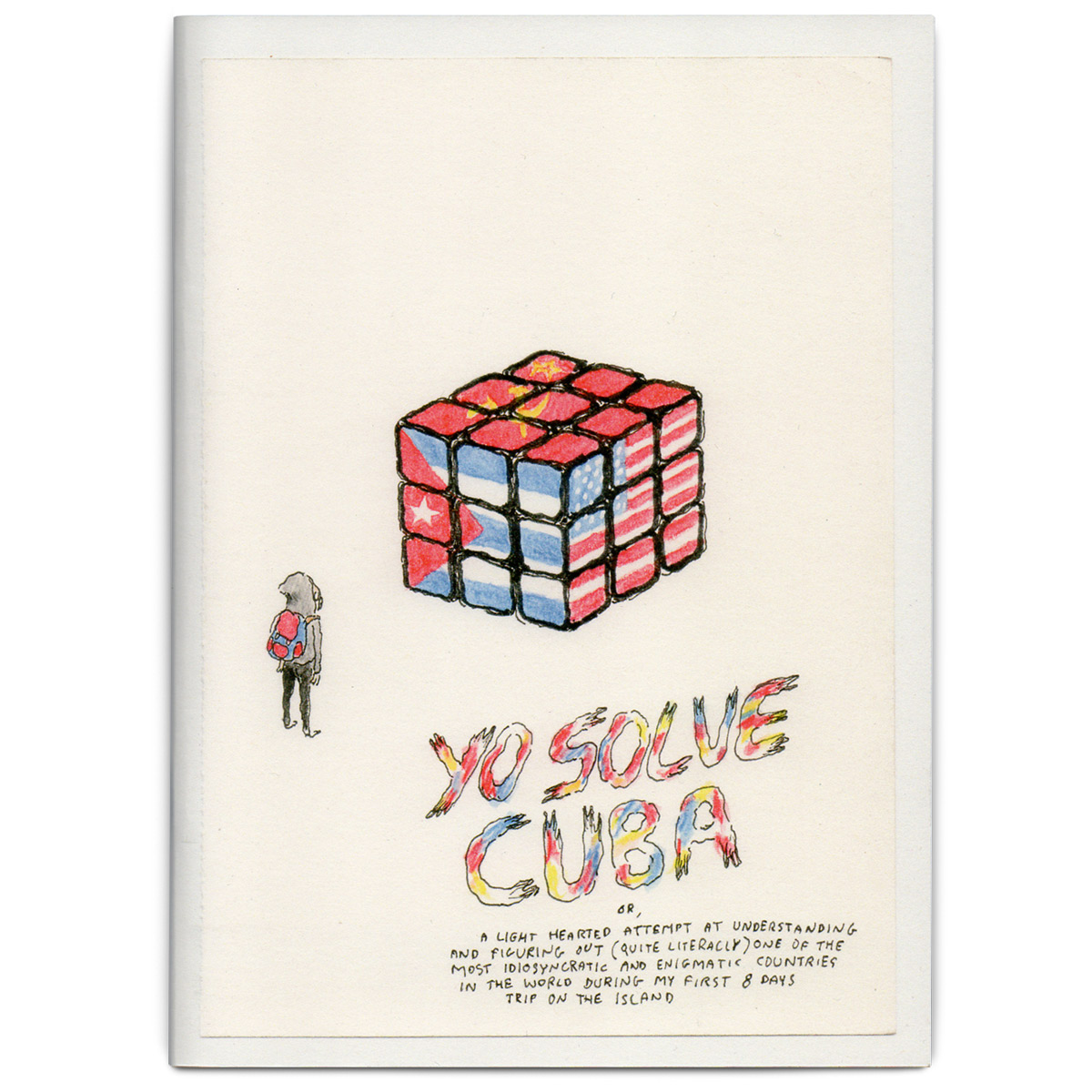 During August 2015 I visited Cuba for the first time. This is the journal I kept while there. The pages are all hand-drawn with a mix of different techniques: pen, pencil, watercolors, colored pens.
Limited edition of 50 – Published by Ghost Robot in 2015.
Read an interview about the book here.
Buy here:
Ghost Robot
346 Grand Street, Brooklyn, NY 11211
(212) 343-0900
www.ghostrobot.com
Grand Quarterly online store
grandquarterly.ghostrobot.com